What You Should Know About Insulation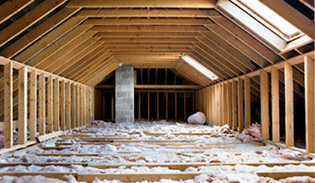 Most homes in the United States don't have enough insulation. Properly insulating your home will reduce your heating and cooling costs and improve your home's comfort. Adding insulation can also reduce noise from the outside, prevent pollen, dust, and insects from entering your home, and give you better humidity control.
How Insulation Works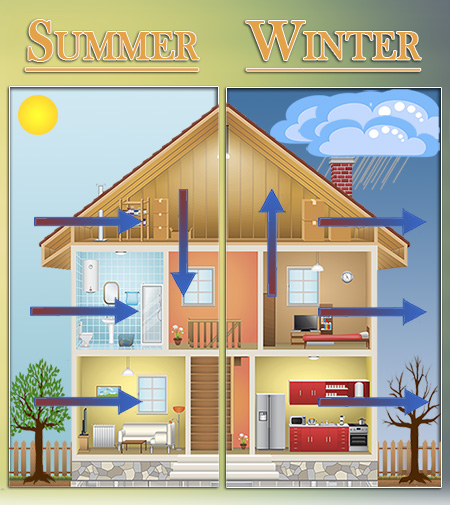 Heat flows from warmer to cooler until there is no longer a temperature difference. In your home, this means that in winter, heat flows directly from all heated living spaces to adjacent unheated attics, garages, basements, and even to the outdoors. Heat can also move indirectly through interior ceilings, walls, and floors—wherever there is a difference in temperature. During the hotter months, heat flows from the outdoors to the interior of a house.
To maintain a comfortable temperature, the heat lost in the winter must be replaced by your heating system and the heat gained during the summer must be removed by your cooling system. Properly insulating your home decreases this heat flow by providing an effective resistance to the flow of the heat.
What are R-Values?
R-value is the rating that shows insulation's resistance to heat traveling through it—the higher the R-value, the greater its insulating effectiveness. The performance of insulation will depend on how and where the insulation is installed. For example, insulation that is compressed will not provide its full rated R-value. The amount of insulation or R-value you'll need depends on your climate, type of heating and cooling system, and the part of the house you plan to insulate. For insulation recommendations tailored to your home, visit the Home Energy Saver tool.
ENERGY STAR Insulation
Purchasing ENERGY STAR insulation means that your insulation has been tested by a third-party to meet certain performance and safety standards. ENERGY STAR certified insulation is tested to meet flame resistance requirements to help promote fire safety. Because the performance of insulation is highly dependent on the quality of installation, ENERGY STAR insulation must include clear instructions that explain how to get the maximum performance of the insulation.
Types of Insulation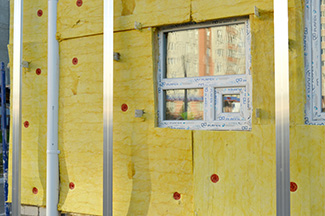 To choose the best insulation for your home, you'll need to know where you want to install it and what R-value you want to achieve. Other considerations may include indoor air quality impacts, life cycle costs, recycled content, embodied energy, and ease of installation—especially if you plan to do the installation yourself. Some insulation requires professional installation while homeowners can easily install others. Check out the Department of Energy for information about the types of insulation.
Where to Insulate
For optimal energy efficiency, your home should be properly insulated from its roof down to its foundation. Insulation is typically installed in attics, ducts, ceilings, exterior walls, floors, foundations, basements, crawlspaces, and slabs. Learn more about where to insulate. Find out more information about adding insulation to an existing house or insulating a new home.
Save more energy and help keep the air clean—check out our blog.