Vote for Your Favorite Video
Voting starts today in the Take Care of Texas Video Contest and runs through Jan. 25.
Over the last four months, many Texas students have been working hard to create 30-second videos showing positive ways to Take Care of Texas! We were thrilled to receive so many creative entries!
Vote for Your Favorites
Now it's time for you to pick your favorite videos! You'll be helping six lucky students win fabulous prizes!
9-12 Grade Students Can Win Scholarships
1st Place: $2,500 Scholarship
2nd Place: $1,500 Scholarship
3rd Place: $500 Scholarship
6-8 Grade Students Can Win GoPro camera Packages
1st Place: GoPro HERO4 Black with Accessories
2nd Place: GoPro HERO4 Silver with Accessories
3rd Place: GoPro HERO+LCD Package with Accessories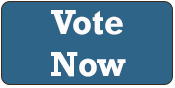 Spread the word once you've voted. Get others to vote too!