Volunteer for National Public Lands Day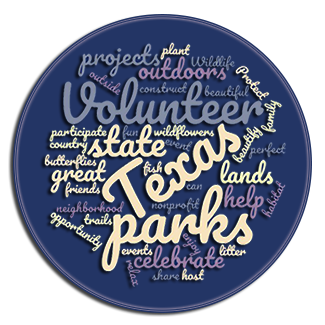 On Saturday, Sept. 30, celebrate something we all share, Texas' great outdoors. From our neighborhood parks to our state and national parks, Texas has countless opportunities to have fun, relax, and spend time with family and friends. Let's show our appreciation for our parks by helping to keep them beautiful. National Public Lands Day is the perfect time to do just that.
National Public Lands Day is celebrated across the country on Sept. 30, and there are lots of volunteer sites in Texas. Bring your family, friends, and coworkers and spend the day outside making a difference. You can help maintain trails, pick up litter, remove invasive species, plant wildflowers, and more. You can even participate in surveying butterflies and constructing fish habitat!
Also, check with Texas Parks and Wildlife Department to find projects in state parks.
Don't forget to search online to find out if nonprofit organizations in your area or your local government are hosting events.