Video Contest Entry Tips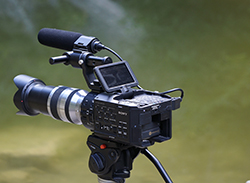 The Take Care of Texas Video Contest is underway! The contest is a fun way for students to learn about ways to protect the environment and share their knowledge with others.
Plus, it's an exciting opportunity for 6th – 12th graders to enter for a chance to win a scholarship or GoPro camera package, provided by Waste Management of Texas, Inc.
Help your kids or students submit high-scoring videos with these tips.