There's an App for That®?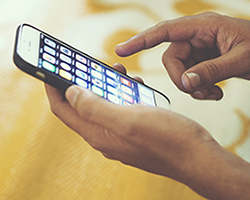 Digital technology has entered many aspects of our lives—including the classroom. And whether you view these changes as a blessing or a curse, the modern world can be challenging to adapt to. As an educator, do you find yourself wishing you could engage your students using digital lessons? You can! Check out the resources below to find some new additions to your digital tool box.
Agents of Discovery
With Agents of Discovery, the world can be your classroom. This mobile gaming platform uses augmented reality to get students physically active while engaging them in learning and problem solving. To get started, students download the free app and find a mission. There are numerous missions throughout Texas, including ones hosted by the Texas Parks and Wildlife Department and the United States Forest Service.
National Aeronautics and Space Administration
Space Science Investigations: Plant Growth
This mobile app, developed by NASA, offers students an opportunity to virtually step inside the International Space Station where they can move around in zero gravity, talk to a fellow astronaut, and learn how micro-gravity affects plant growth in space. The free app is available for Android and iOS devices.
Worldview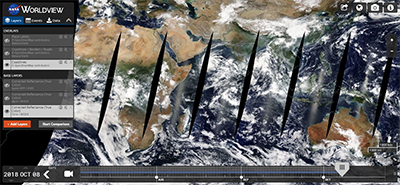 The NASA Worldview application contains global satellite imagery that is just a few hours old. It can be used to view current global events such as storms or wildfires, or to see how areas of the planet have changed over time. Students can also use the platform to download satellite data and high-resolution images. Check out Worldview for your next lesson.
Take Care of Texas
Project interactive posters on your classroom whiteboard to teach your students about a variety of environmental topics. The How Can You Take Care of Texas poster will help your students learn simple things they can do to conserve resources. The Water Recycles poster teaches students about the steps in the water cycle and several human activities that affect water. And the How to Stay Safe in a Flood poster teaches students about flood safety. The posters are also available in Spanish.
Plum Landing
Plum Landing is an exciting way for kids to learn about science through games, videos, and apps. This multi-platform, indoor-outdoor adventure was created by the Public Broadcast System. You can find a whole section of the Plum Landing website with resources dedicated to helping you teach science, many of which are also available in Spanish.