Slay Energy Vampires in Your Home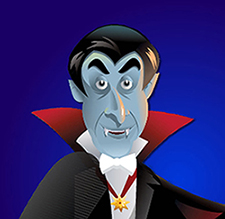 Don't let your energy bill haunt you this Halloween—slay energy vampires in your home. An energy vampire—also called standby power, phantom load, or ghost load—is an electronic device that continues to draw power when it is turned off.
Almost any device with an external power supply, remote control, continuous display, or power charger will continue to use power when it is turned off. Culprits include TVs, computers, external monitors, printers, game consoles, video streaming devices, power adapters, phone chargers, microwaves, coffee makers, and more. Check out this list that shows the standby power consumption for specific electronics around your home.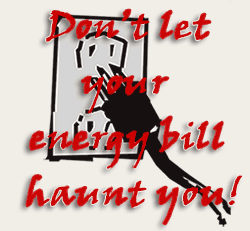 Vampire power accounts for five to ten percent of a household's electricity use. To ward off energy waste, consider using smart power strips. They are a low-cost and convenient solution that effectively unplugs your electronics when you aren't using them, thus eliminating energy vampires. They are especially useful for areas where there are typically many devices plugged in, such as home entertainment centers or a home office.
There are several types of smart power strips: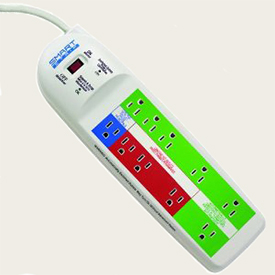 Timer-equipped power strips have outlets that are controlled by programmable timers. Devices plugged into them can be scheduled to automatically turn off or on at designated times.
Occupancy-sensing power strips have outlets that are controlled by a motion detector. Devices plugged into them can automatically turn off in response to your physical absence, or after a user-defined period of time elapses—anywhere from 30 seconds to 60 minutes. The motion sensors on these devices don't always work perfectly.
Current sensing power strips can automatically turn several outlets off or on when they detect that a monitor (plugged into the "master outlets") either enters a low-powered sleep mode, is turned off, or is turned on. Used in combination with monitor power-management features, these power strips can turn just about any electric device off and on automatically.
Smart power strips are available from most electronics retailers. However, ENERGY STAR recommends checking with your local electric utility as many offer smart power strips at a discount or rebate a portion of the retail price.