Shop Seasonally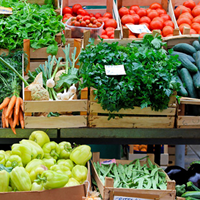 Texas is one of the largest producers of fresh fruits and vegetables—more than 60 varieties are grown across the Lone Star State! With so many options, it's easy to find Texas-grown produce. When produce is grown locally, this means it is freshly picked and in season. Fruits and vegetables that are in season are at their peak in both flavor and nutrition. Plus, by shopping seasonally, you'll also vary your diet throughout the year and have the opportunity to enjoy different dishes!
What's Available in November?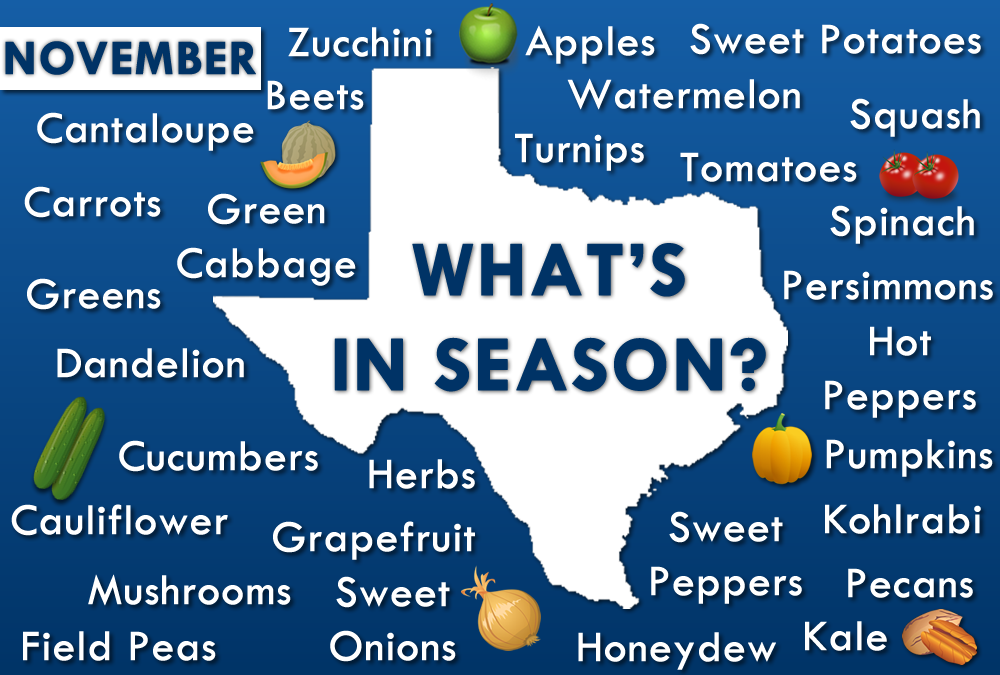 To find out when your favorite fruits and vegetables are in season, check out GO TEXAN's Texas Produce Availability Chart. 
Make a Dish with Seasonal Ingredients
Get a taste of fall by making creamy pumpkin pasta. This delicious dish uses some seasonal ingredients, including mushrooms and pumpkin. Watch this instructional video or find the full recipe listed below! 
Creamy Pumpkin Pasta
Ingredients: 
12 oz. bow tie pasta
2 tbsp. olive oil
2 garlic cloves (minced)
1 cup mushrooms (chopped coarsely)
2 cups 2% milk
4 oz. fat free cream cheese (cubed)
1½ cup pumpkin puree
½ tsp. salt
1 tsp. sage
½ tsp. thyme
2 tbsp. fresh rosemary (chopped)
Instructions:
Cook pasta according to package directions. Heat olive oil in a large skillet. Once heated, add garlic and stir until aromatic. Add chopped mushrooms and stir until softened. Add milk and cream cheese. Stir until cream cheese is melted. Add pumpkin and spices. Stir until well combined, headed through, and aromatic. Add pasta and stir until pasta is coated. Serve immediately. 
Recipe courtesy of Texas A&M AgriLife Extension.