Second Place Video Contest Winners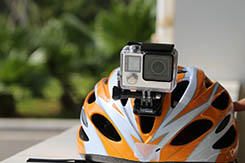 Congratulations to Katy and Alejandra. They received second place in their age brackets for the Take Care of Texas Video Contest. The contest is a fun way for young people to learn about protecting the environment and come up with creative ways to share this knowledge with others. 
Waste Management of Texas, Inc., provided the prizes, a $1,500 scholarship for Katy and a GoPro camera package for Alejandra.
2nd Place: Katy Zimmerman, 12th Grade, Coronado High School, Lubbock
2nd Place: Alejandra Espinoza, 8th Grade, Armando Chapa Middle School, Kyle