Save Money on Pool Costs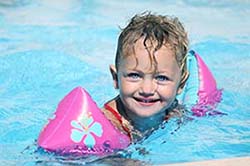 Swimming is a refreshing summer pastime. There are more than 5 million in-ground pools in the US and over 150,000 new ones are built each year. If you have a pool at home, check out this post to learn how to save a lot of money on the operating costs of your pool.
Upgrade to an ENERGY STAR Pool Pump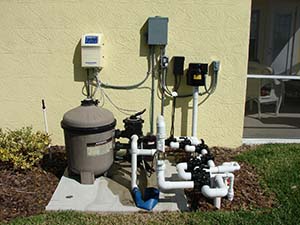 Pool pumps are an essential part of a pool, recirculating water through a filter to maintain water clarity and hygiene. However, they could be the second largest energy user in your home, costing an average of $480 a year to operate. Conventional pool pumps have one speed for all their tasks. They are set to run at the higher speeds required of the pool cleaner and they waste energy when filtering because they are running faster than necessary.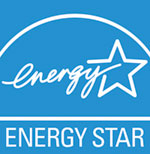 In contrast, ENERGY STAR certified pumps save energy because they run at different speeds, depending on the task. These pumps could save up to $350 each year. In addition to saving energy and money, ENERGY STAR pumps are also quieter and prolong the life of your pool's filtration system.
Watch for the following signs of wear with your existing pool pump and consider replacing it with an ENERGY STAR model:
It seems less powerful than in the past.
It makes noise.
It occasionally gets hot and shuts off.
It won't start or starts slowly.
It is seven-to-ten years old.
Learn more about ENERGY STAR pool pumps.
Use a Pool Cover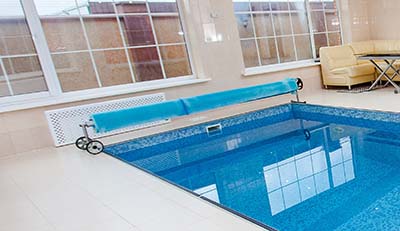 Pool covers have numerous money saving and environmental benefits. They save water by reducing the amount of make-up water needed by 30 to 50 percent. If you use a cover, you could reduce your pool's chemical consumption by 35 to 60 percent. And they'll also save you time by keeping dirt and debris out of the pool.
Pool covers can also reduce pool heating costs by 50 to 70 percent. Although pool heaters may not be necessary in all parts of Texas, if you have one, using a cover is the most effective way to lower your heating expenses. Swimming pools, including indoor pools, require a lot of energy to heat and they lose significant amounts of that energy through evaporation.
Technically, all you need is a large sheet of plastic to cover your pool. However, covers come in a variety of materials and options. Some materials are more durable, such as vinyl and certain types of covers provide insulation. Don't forget to consider ease of use when selecting your cover. Learn more about the best type of pool cover for you.
Check out our savings calculator to learn more ways to save water and energy.