Save Energy and Money this Winter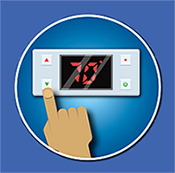 A lower energy bill can be one of the many reasons to celebrate this holiday season.
Take Care of Texas offers the following tips to help you not only reduce lighting and heating costs, but also give you the warm feeling of knowing you're doing something good for the environment.
Start Saving Now!
Download the infographic to share by email or on social media. Ask your friends and followers to do their part this winter to Take Care of Texas!