Resources for School Energy Conservation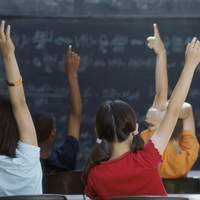 Schools spend more on energy than any other expense besides personnel. More than books, more than computers, more than school buses—making conservation and efficiency in schools very important. 
Implementing energy-efficient upgrades and practicing conservation are good business decisions and should be done as soon as possible. Schools that focus on energy efficiency in their operations and maintenance can reduce their bills by 5 to 20 percent—significant savings that could be used elsewhere in the school. Read on to learn more about the available resources to help schools maximize energy efficiency and save money. 
There's Nothing Like Teamwork
Try forming a green team to accomplish the green goals you have for your school. A green team is a group of people in an organization who volunteer to work together to achieve energy and other sustainability goals for their institutions. It can be a lot of fun, too.
The EPA has a che
cklist with easy-to-implement ideas to help you get your green team started. They address things like recruitment, action plans, and simple ideas for organizing your green team. 
Create a Portfolio Manager
ENERGY STAR has a tool to help you measure and track the energy and water usage, waste and materials, and emissions of your buildings. The resulting data from the portfolio manager can be used to identify under-performing buildings, set investment priorities, and verify improvements. 
Remote Energy Audit Program
The Remote Energy Audit Program is designed to help improve the energy efficiency of public buildings in Texas. This State Energy Conservation Office (SECO) program identifies operational and capital-related energy efficiency savings opportunities without onsite visits. Remote energy auditing uses software-based data analytics where sufficient daily, monthly, or interval electric usage data is available. Remote audits are provided at no cost to selected public entities to help reduce energy bills, freeing up operating dollars for other needs and improving the usability and comfort of facilities. Find out more about the program by visiting their audit page. 
Preliminary Energy Assessment for Schools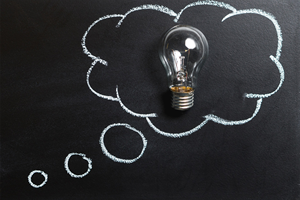 SECO also provides free preliminary energy assessments (PEAs) to K-12 public schools and independent school districts. The assessment details recommendations for cost-effective resource efficiency measures that could be implemented to reduce utility consumption or utility costs. A PEA can include elements such as: an analysis of utility bills, maintenance procedures and retrofits, informal on-site training for appropriate staff, and much more. 
Technical Assistance for Schools
Energy engineering expertise is available to Texas schools through SECO's Technical Assistance Program (TAP). SECO contracts with engineering firms that have a high degree of technical knowledge to provide customized, on-site, energy-related services ranging from basic consultation to feasibility studies. 
Eligible K-12 public schools and independent school districts may request assistance with either energy- or water-related technical matters. If the requested services are reasonable and within the contractors' scope of work, SECO will assign an engineer to contact school officials to determine the level of service necessary to provide technical assistance.
Grants to Educators
The EPA has several grants available to schools that want to finance healthy environments. Their website lists nongovernmental organization grants as well as many available corporate grants. 
Financing Tools
An energy services performance contract is an agreement between a government or public entity and a private energy services provider. The energy provider identifies and
evaluates energy-saving opportunities and recommends improvements that can be paid for through savings. The provider usually guarantees that savings will meet or exceed annual payments to cover all project costs. If the savings do not materialize, the energy provider pays the difference. 
A tax-exempt lease purchase agreement allows governments to pay for energy upgrades by using money that already exists in annual utility budgets. In this type of agreement, it's presumed that the lessee will purchase the equipment once the term expires. Any interest paid on this agreement is exempt from federal income tax, resulting in lower rates.