Questions About Eco-friendly Cleaning Products?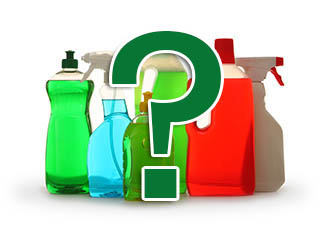 Spring has arrived and we can say goodbye to cooler temperatures and hello to warmer days. Are you beginning your annual spring cleaning ritual? Before you buy cleaning products this year, consider switching to safer, more environmentally friendly versions. But check out this post before you head to the store. We'll answer some questions that you may have about "green" cleaners.
Are products that are labeled as "green" or "ecofriendly" really better for the environment?
Can I make my own household cleaners?
Are these products really safer for your family or pets?
Are they as effective as their regular counterparts?
Common Household Cleaning Products Can Add to Indoor Air Pollution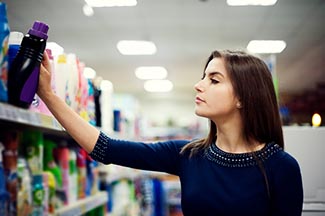 There are some common indoor air contaminants, including ingredients in household cleaners. Indoor air can be two to five times more polluted than outdoor air—and occasionally more than 1,000 times. Fumes from cleaning products can linger long after they have been applied, which can worsen asthma and expose you to potentially harmful substances.
With Texans spending about 90 percent or more of our time indoors, it's important to make your home safer by choosing cleaning products that contain safer ingredients. Many products that are safer for you are also better for our environment.
Make Your Own Cleaning Products
Instead of buying products that may have hazardous ingredients, consider these alternative options for common household needs.
| | |
| --- | --- |
| Drain Cleaner | Use a plunger or plumber's snake. |
| Glass Cleaner | Mix one tablespoon of vinegar or lemon juice in one quart of water. Spray on and use newspaper to dry. |
| Furniture Polish | Mix one teaspoon of lemon juice in one pint of mineral or vegetable oil and wipe furniture. |
| Rug Deodorizer | Liberally sprinkle carpets with baking soda. Wait at least 15 minutes and vacuum. Repeat if necessary. |
| Silver Polish | Boil two to three inches of water in a shallow pan with one teaspoon of salt, one teaspoon of baking soda and a sheet of aluminum foil. Totally submerge silver and boil for two to three more minutes. Wipe away tarnish and repeat if necessary. |
| Mothballs | Use cedar chips, lavender flowers, rosemary, mints, or white peppercorns. |
Look for the EPA Safer Choice Label
The EPA created the Safer Choice label to help consumers know which cleaning products contain ingredients that are safer for our health and our environment. Products with the Safer Choice label must meet requirements for safety, performance, and packaging, among other criteria, and can improve indoor air quality.
There are over 2,000 products that carry the Safer Choice label, which have been carefully evaluated by EPA scientists. Every ingredient must meet strict criteria for both human health and the environment.
Not only does the EPA rate products for your home, you can find the Safer Choice label on products for schools, manufacturers, communities, and municipalities.
A wide range of products carry the label including:
all-purpose cleaners,
bathroom cleaners,
carpet cleaners,
degreasers,
dish detergents,
floor care products,
glass cleaners,
hand soaps,
laundry products,
whiteboard cleaners,
wood cleaners,
vehicle cleaners,
and more.
Disposing of Cleaning Products
Some cleaning products are considered hazardous, such as drain or oven cleaner. Although many of these products can be placed in your regular trash, there are more protective ways to dispose of them. Learn more from our blog on handling hazardous materials in your home.