Much of Texas is in Drought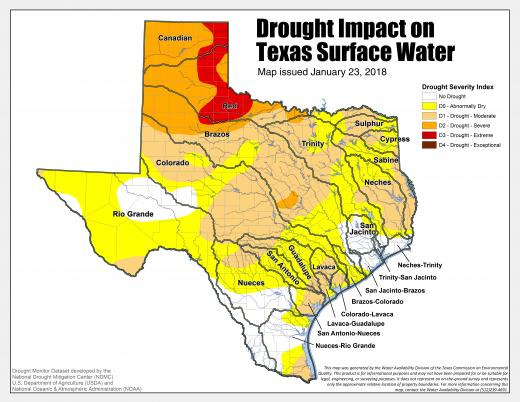 Water is essential for health, work, and the environment. In Texas, weather patterns and demand on water supplies vary dramatically. When dry conditions are prolonged, it can put a strain on all uses.
Small changes in your routine can add up to big water savings—and savings on your water bill, too. Check out our website for simple water conservation tips.
Take Care of Texas. It's the only one we've got!