Kids Learn About Rain Barrels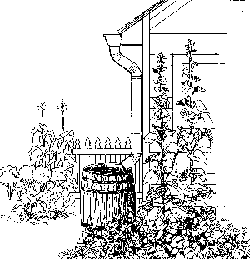 Rainwater harvesting is a great way to Take Care of Texas! Rainwater harvesting means saving water when it rains so that you can use it later to water the plants in your yard.
A rain barrel is a container that you can use to collect rainwater. Rain that lands on the roof of your house runs down into the gutters that are attached to it. Then, the rain travels through the gutters and into the rain barrel.
Using rainwater to water your plants is better for the environment than using water from the faucet. Rainwater is also better for plants.
For a fun activity, download and print this rain barrel coloring sheet. Can you find the arrows that show where the rainwater goes?