Keep Your Office Cool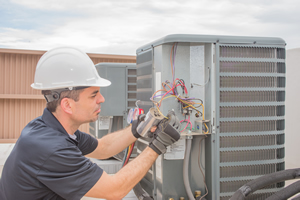 Heating and cooling typically account for about a quarter of an office building's energy use. Without regular maintenance, these systems will decline in performance. Your office can save energy and money by tuning up your heating, ventilating, and air conditioning systems annually.
Peak Cooling Season is Approaching
With warmer temperatures on the way, it is a great time to schedule your annual maintenance! This can help ensure that everything is operating properly. During peak cooling season, remember to change or clean the filters monthly. Dirty filters cost more to use, overwork the equipment, and result in lower air quality. 
Cooling Tips for Your Office Building
Turn up the thermostat in the evenings and other times, like weekends or holidays, when the building won't be occupied. 
Keep areas in front of vents clear of any furniture or paper. As much as 25 percent more energy is required to distribute air if the vents are blocked. 
Use shades or blinds to control direct sun coming through windows to prevent heat gain in the building.
Keep exterior doors closed while the air conditioner is running. This simple action can help avoid wasteful loss of cooled air. 
Consider planting trees to shade the office building from the sun shining through glass on the east and west sides of the facility.
Calibrate thermostats to ensure that their temperature readings are correct.
Repair damaged insulation and replace any missing insulation to keep cool air from escaping the building.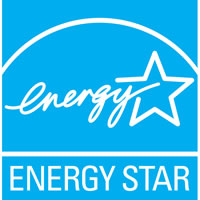 ENERGY STAR offers more ideas to help maximize energy-efficiency in your office building.
Planning to make energy-efficient upgrades? Share the ENERGY STAR Building Upgrade Manual with your building manager or maintenance team.