It's Time to Plant Trees and Shrubs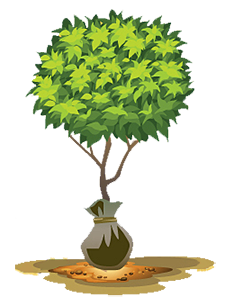 Fall is here! And as hot summer temperatures slowly cool down, it's a great time to plant trees and shrubs. The cooler weather allows their root systems to develop and get established so that the tree or shrub can take full advantage of springtime growth. Also, this more established root system is better prepared for next summer's heat. 
When you plant trees and shrubs, it's good for the environment and saves money. They increase property value, provide shade, reduce energy bills, and help keep the air clean.
To find the right species for your location, check out the Texas A&M Forest Service Tree Selector.
Check out the following planting tips:
Get more landscaping tips to maintain a beautiful, water efficient yard.