How to Create a High-Scoring Video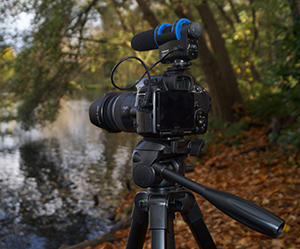 Want some tips for entering the Take Care of Texas Video Contest? Check out this post to learn what one of last year's finalists did right.
Joel submitted an outstanding entry to last year's contest. His video had a high score and stood out from hundreds of entries across the state. Although his video ultimately did not win, it made it to the second round of judging, along with only six other high school students. Check out this post to learn what Joel did right.
We don't recommend students use his video as a formula for creating their own. All work should be original. However, students can learn lessons from this example that will help them make their own videos.
Joel's Video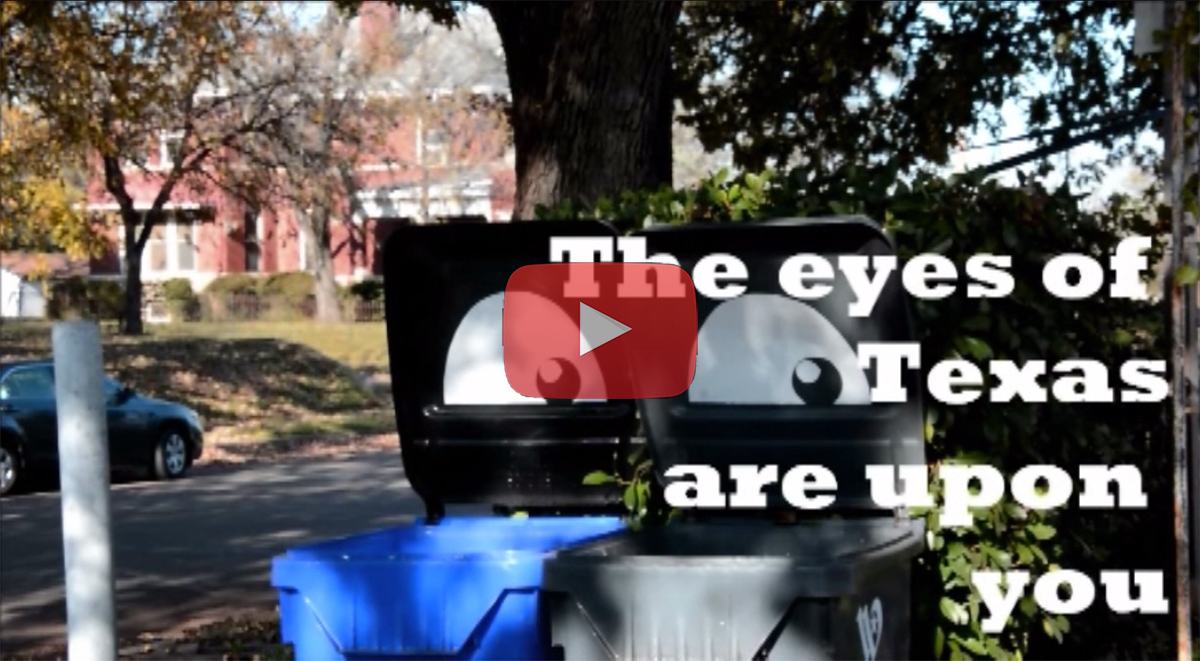 Joel's Video Was Memorable
The shadow cowboy in the video grabbed the viewer's attention and made the video memorable. Although it is not a requirement that videos have a Texas theme, the cowboy highlights the "Texas" in Take Care of Texas. The video ends on a clever note when the trash can lids pop up and show us that the "eyes of Texas" are watching all of us.
Joel's Video Was Unique
Last year, a number of students submitted entries that focused on picking up trash. Litter is an important issue and students were not disqualified by making a video on this topic. However, Joel's video stood out because he chose to focus on simple tips to conserve energy, save water, and recycle.
Because videos can only be 30 seconds, we recommend students stick to just one topic, such as saving water. However, Joel's video was still effective, despite covering three.
Joel's Video Conveyed a Positive Message
Joel's video demonstrated easy and effective ways that Texans can save natural resources. He also presented the message in a positive way that makes the viewer feel good about taking care of the environment.
Joel's Video Was High Quality
Joel did a good job of filming and editing his video. The lighting levels were balanced, making the subjects in the video easy to see. The sound was easy to hear and there were no background noises. The picture was clear.
Looking for More Ideas?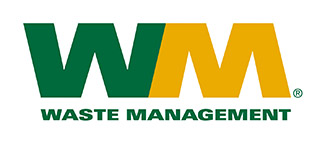 Get more ideas for your video by visiting our Tips for Creating Videos page. Also, be sure to review and follow the Contest Rules.
Waste Management of Texas Inc. provides prizes for the Take Care of Texas Video Contest. Find out more about the contest on our website.