How to Create a High-Scoring Video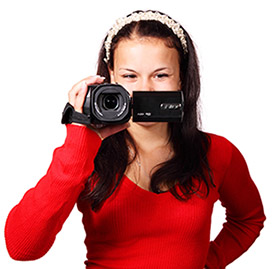 Alejandra submitted an excellent entry to last year's contest. Her video won second place in the 6th – 8th grade division and stood out from hundreds of entries across the state. Check out this post to learn what Alejandra did right.
We don't recommend students use her video as a formula for creating their own. All work should be original. However, students can learn lessons from this example that will help them make their own videos.
Alejandra's Video
Alejandra Chose Video Topics Wisely
She focused on the topics recommended in the Contest Rules, keeping the air and water clean, conserving water and energy, and reducing waste. Although we recommend focusing on just one of these topics, since it is hard to cover more than one in a 30 second video, Alejandra did an effective job of providing tips that conserve energy and water and keep our state clean.
Alejandra's Video was Positive
Alejandra's video portrayed a positive message, emphasizing that Texans can work together to take care of our state. The tips she provided in her video were simple and easy for anyone to do. Also, she selected upbeat music that helps the video feel positive.
Alejandra's Video was Sincere
She immediately grabbed the viewer's attention by speaking directly to him or her and continued to connect with the viewer throughout the video. Also, by sharing her own beliefs and experience, Alejandra gave the video a personal feel.
Looking for More Ideas?
Check out another example of a great video. Get more ideas by visiting our Tips for Creating Videos page. Also, be sure to review and follow the Contest Rules.
Waste Management of Texas Inc. provides prizes for the Take Care of Texas Video Contest. Find out more about the contest on our website.