Holiday Kitchen Hacks to Save Energy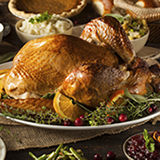 During the holiday season, many hours are spent in the kitchen cooking and baking for festive parties and family gatherings. Spending more time in the kitchen can lead to more energy use in your home. Avoid unwrapping a high energy bill this holiday season. You can prepare an energy efficient holiday feast with just a few easy tricks!
Prepare Your Food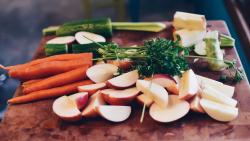 Save energy by having everything chopped, seasoned, and ready to cook before you turn on your appliances. Plus, having everything ready to go will save you from frantically searching for ingredients as you're cooking. 
Inspect Your Cookware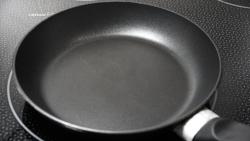 Check to see if the bottom of your cookware is warped. Flat bottomed cookware allows for more contact with the heating elements, which means your pot or pan is heated more efficiently. A warped bottom pan can take 50 percent more energy to boil water than its flat bottomed counterpart. 
Use Smaller Appliances
Consider making or warming up smaller dishes in a crock pot, microwave, or toaster oven. These smaller appliances use less energy than your oven or stovetop. Remember to unplug these appliances when you are done using them. 
Match Burner Size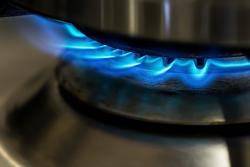 You can save energy by matching your pot or pan size to the stove's burner. For example, a six inch pot on an eight inch burner wastes over 40 percent of the burner's heat! Using appropriately sized cookware can save about $36 per year for an electric range and $18 per year for a gas range. 
Keep the Door Closed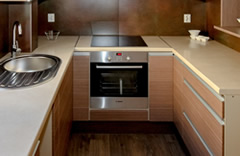 Instead of opening the oven door, use the window and oven light to check on your dish's progress. The oven's temperature decreases every time the door is opened, forcing it to work harder and use more energy to maintain the proper cooking temperature. 
 
Store Your Leftovers
Make sure all leftovers are wrapped and liquids are covered before storing them in the refrigerator. Uncovered foods release moisture, causing the refrigerator's compressor to work harder. 
Load the Dishwasher
After you're done with your holiday feast, let your dishwasher do the work! Be sure the dishwasher is full, but not overloaded, when you run it. Save energy by using your dishwasher's air-dry option or propping the door open after the final rinse. 
Find more ways to do your part in the kitchen.