Fix Leaks in Your Home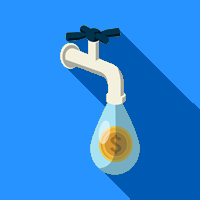 Did you know? The average household's leaks account for more than 10,000 gallons of water wasted each year!
Fix a Leak Week is coming up on March 19-25. This is a great opportunity to search your home for any leaks. Locating and repairing leaks will help you and your family save water and money. 
Not sure where to start? Use this checklist to detect and chase down leaks.