Finding a Green Office Space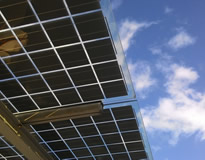 Are you looking for a new space for your business to call home? Find one that helps your business Take Care of Texas by the nature of the facility's construction and equipment.
Declare Your Green Goals
Establishing a green footprint for your biz can have many benefits:
Send a message to your clientele that their dollars are going to an environmentally responsible company.

Save overhead costs in energy, water, and waste disposal.

Align every part of your business with your company's values, including your energy footprint.
Make a weighted list of your organization's green priorities and use that as a guide in your search for a new space.
Identify a Suitable Location
Your business' location in your community will have a profound effect on its green-ness, potentially more so than any aspect of the building itself. Ask yourself the following: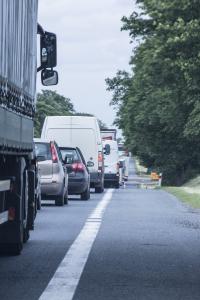 How far away is the office from most of your workers' homes? Does the location require excessive driving, especially on

congested roads?

Can your employees realistically walk, bicycle, or ride public transit to work? Can they easily access a park-and-ride facility or carpool?

Does the property have room for a rideshare fleet?

Is the location within the service area of municipal recycling pickup?
Find a Suitable Space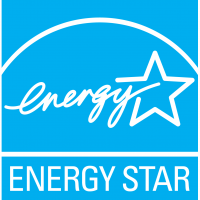 Not all leases encourage energy savings on the part of the tenant. Find a lease that incentivizes energy savings by sharing the costs, and therefore the savings, among the tenants and property owners. Read these reports from ENERGY STAR for examples of how this can work.
Just like refrigerators and TVs, buildings can be ENERGY STAR certified. Look for the ENERGY STAR logo associated with the property, or ask the property manager about its history in relation to ENERGY STAR Certification.
Look for green features inside the building and on the grounds, or ask about switching these features as you move into the space:
Programmable climate control

Solar panels

LED light fixtures

Effective irrigation that features a water catchment system and efficient mulching

Water-saving plumbing, including low-flow toilets

Natural lighting from windows to save on lighting costs and shade trees to reduce cooling costs

Waste management solutions such as sufficient outdoor trash cans, recycling containers, and compost collection.
Work with the Landlord
There's always room for improvement, but you will need cooperation with the landlord for many steps. Among your list of sustainability concerns: which ones are already in place, which are not but are realistic, and will take some work to achieve?
Research the property owner's history of sustainable practices. Will the landlord work with you to implement new practices?

Discuss your goals with potential property owners. Lay down your specific goals, and what you will need from the landlord to achieve them.
Train Your Workforce
Green building features only put a dent in your energy consumption if you use these features effectively. To maximize the energy-saving potential of each green feature of the building, train your employees in: 
Properly sorting trash and recyclables: what does and does not belong in the recycle bin. 
Inventory the plugged-in devices in your office, from coffee makers to printers, noting which have energy-saving power modes. Make use of the "idle mode" on electronic equipment and shut down equipment when not in use. Even better, use smart power strips, which automatically shut off power when equipment goes unused. Learn how to set your computers to automatically save power with this EPA guide to power management. 
Making use of HVAC system features that maximize efficiency.