Exciting, Paid Internships Available for College Students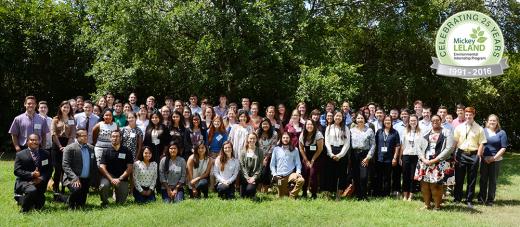 Jackie, a student at Texas Christian University, just completed a paid environmental internship through the TCEQ's Mickey Leland Environmental Internship Program.
She said it's been an exciting introduction to the professional world, opened her eyes to new career possibilities, and even helped her decide on a minor in college. She was one of 115 enthusiastic students participating this summer in the competitive MLEIP.
The MLEIP started in 1991 and continues to grow each year. The goal of the program is to challenge college students to learn about environmental issues and gain professional experience. Jackie heard about the promising opportunity from her sister, who also completed an internship.
Jackie Got Valuable Work Experience
Jackie completed her internship at the North Central Texas Council of Governments where she had the opportunity to work on projects that made a real difference. Interns can work at the TCEQ or, like Jackie, they can work at an outside agency or in the private sector. During her time at NCTCOG, Jackie worked on an exciting project where she and her team researched whether a particular type of plastic could be recycled into things like construction materials. The results of the team's research were presented at the Texas Package Recycling Forum.
Mentors Guide Interns on Their Career Path
In addition to getting real-world work experience, each intern is placed with a mentor that helps guide them professionally.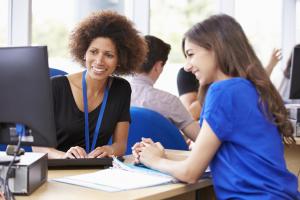 Jackie said her outstanding mentor helped her get her feet on the ground in the highly professional business setting. Her mentor also took time to learn about Jackie's professional goals and even helped Jackie decide on her minor.
Jackie Developed a Sense of Purpose
Her experience in the internship taught her valuable professional skills, but it also helped her to realize something about herself. She wants to make a contribution with her work by applying her science background to real-world issues. She also has become more passionate about getting others involved in taking care of the environment and believes everyone has a part to play.
Learn More About the Program