ENERGY STAR Tax Free Shopping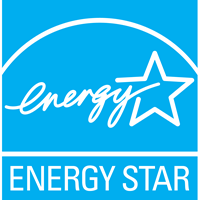 ENERGY STAR is a widely recognized and trusted label on products that meet strict energy-efficiency requirements set by the Environmental Protection Agency. Products that have earned the ENERGY STAR label will help you save energy and money without sacrificing features or functionality. Today, the ENERGY STAR label can be found on many different types of products found in our homes and workplaces. Learn more about ENERGY STAR.
Sales Tax Holiday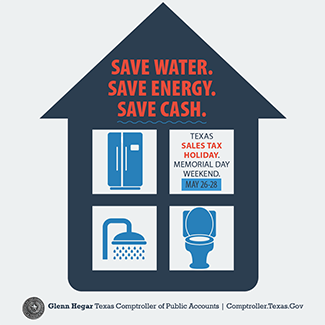 During Memorial Day weekend, all Texas shoppers will receive a break from state and local sales and use taxes on the purchase of certain ENERGY STAR products. This sales tax holiday begins Saturday, May 26 and goes through midnight Monday, May 28.
Qualifying Products
You can buy, rent, or lease the following ENERGY STAR-labeled items tax free:
Air conditioners (priced at $6,000 or less)
Refrigerators (priced at $2,000 or less)
Ceiling fans
Incandescent and fluorescent light bulbs
Clothes washers
Dishwashers
Dehumidifiers
Programmable thermostats*
*The ENERGY STAR qualification for programmable thermostats was suspended on Dec. 31, 2009. The ENERGY STAR Sales Tax Holiday exemption for programmable thermostats only applies to those with ENERGY STAR labels before the suspension.
You can find more details on the Texas Comptroller of Public Accounts website.