Dispose of Unused Medications this Month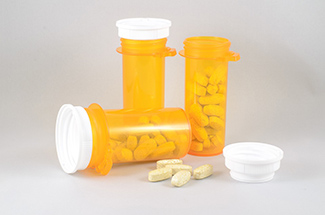 The twice annual National Prescription Drug Take Back Day falls this spring on Saturday, April 28th, 10am–2pm. The day provides a way to dispose of no-longer-needed prescription drugs so that they don't adversely affect people, the environment, or wildlife. The Take Back program collected 67,273 pounds of medication in Texas at last fall's event.
Disposing of unused drugs properly can save lives and protect the environment. Flushing unused drugs down the toilet can contaminate the water supply and can also be toxic to aquatic animals, threatening biodiversity. Low concentrations of active pharmaceutical ingredients have been found in the environment potentially exposing wildlife and humans.
Throwing unused drugs away in the trash can lead to them being found and potentially abused or sold. Having unneeded prescriptions in the home can lead to accidental misuse, overdose, or abuse.
The National Prescription Drug Take Back Day is a convenient, safe, and responsible option for disposing of prescription drugs.
Visit www.DEATakeBack.com for more information. If you can't make it on National Prescription Drug Take Back Day, visit the DEA's website or call the DEA's Registration Call Center at 1-800-882-9539 to find a collection receptacle location near you anytime. If there's no collection site near you, learn how to properly dispose of medications in the trash.
Results from the October 2017 14th National Take Back:
Total Law Enforcement Participation: 4,274
Total Collection Sites: 5,321
Total Weight Collected: 912,305 lbs. (456 Tons)