Check Your Ozone Forecast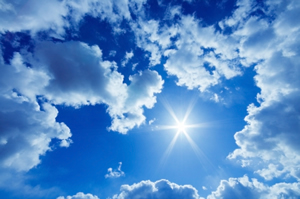 Ozone, also known as smog, forms when sunlight causes reactions between nitrogen oxides and volatile organic compounds. Conditions during the summer are favorable for ozone formation. During the Texas ozone-forecast season, roughly March through November, TCEQ meteorologists provide daily ozone forecasts for each of the nine metropolitan areas in Texas. The forecast season is determined by when each region is most likely to experience elevated ozone concentrations. 
Air Quality Index
The Air Quality Index is a numerical scale that is used for rating air quality. Ozone, along with other air pollutants, is measured on the AQI scale. The scale is accompanied by corresponding colors that indicate the amount of threat to health posed by the concentration of a pollutant. Not only is the AQI used for reporting current conditions, but it is also used to forecast future conditions. Find the latest forecast for air quality conditions in Texas. 
Ozone Action Day
If TCEQ meteorologists forecast an Ozone Action Day, they will contact the National Weather Service to broadcast the information across its "weather wire." The TCEQ also informs the public typically a day in advance when conditions are forecast to be favorable for high ozone levels so citizens, businesses, and industry can take steps to reduce the pollutants that contribute to ozone formation. 
Ozone Reduction Tips
There are many ways you can help limit ozone formation. Check out our infographic with six easy tips to decrease ozone. You can also learn more about ozone by downloading or ordering our informational brochure, Ozone: The Facts.
Receive Updates
Subscribe to email and text updates from the TCEQ about the air quality forecast for your area. Daily air quality forecasts are also posted on the TCEQ website and the TCEQ Twitter account.