Burn Locally This Winter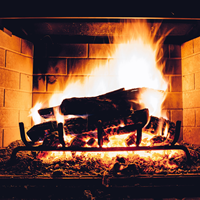 Cooler weather is on the way! As temperatures drop, it is time to stay warm and relax by the fire. Before you get your fireplace ready for the winter, think twice about the firewood you are planning to use. Tree-killing pests and diseases can be hidden in or on firewood. While these insects and diseases don't travel far on their own, they can hitch a ride on firewood and end up in new areas. When these diseases and pests are introduced to new areas, they can destroy forests and property values, and are extremely costly to control. Avoid infesting your neighborhood, campgrounds, and favorite outdoor spots by only using firewood from a local source. 
Why Non-Native Species are a Threat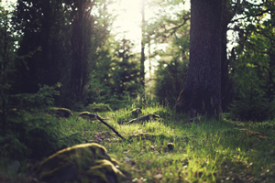 Non-native insects and diseases are much more threatening than native ones. This is because native trees have developed defense systems against the insects and diseases that they have been living with for many years. There are also predators that control the population of native insects. However, non-native insects and diseases do not have any predators when they are introduced to new areas. Trees also have no defense system against these foreign invaders. With nothing stopping these non-native species, they are able to rapidly reproduce. 
Ask Before You Buy
Protect your favorite places from threatening insects and diseases by using locally harvested firewood. Before purchasing firewood, ask the dealer where it came from. Ideally, you should use firewood that was cut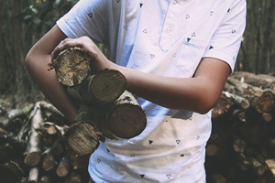 within ten miles of where it will be burned. More than 50 miles is considered too far. 
If you will be traveling to another area, don't stock up on firewood before you go. Wait to purchase firewood until you arrive in the area where it will be burned. If you have leftover firewood at the end of your trip, don't bring it back home with you. Leave it in the area for someone else to use. 
Storing Your Firewood
When storing your winter firewood, choose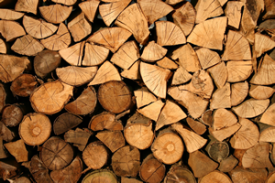 a spot that is away from your house. Firewood that is stacked against an outside wall can be a fire hazard and could lead pests into your home. You'll also want to ensure that your storage location is not between any trees. A large, tight stack of firewood stresses the tree trunks and can permanently damage their bark and roots. If possible, put your firewood on a rack or create a freestanding pile. 
Before starting a fire in or around your home, be sure to follow these guidelines for safe operation.