Become One of Our Proud Partners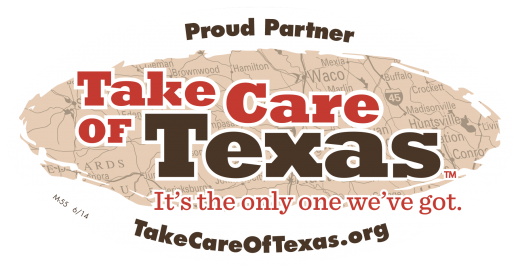 Our Proud Partner program allows your school (along with corporations, governments, non-profits, and any other private entity) to take the pledge to demonstrate your commitment to protecting the Texas environment. This 100% free program shows your parents, teachers, students, and community that you're a leader in environmental quality.
Once you become part of the program, we provide you with:
-    A Proud Partner decal and a digital seal for your website identifying your school as a good steward of the Texas environment.
-    Your school listed on the Take Care of Texas Proud Partner webpage.
-    Helpful information on Texas' successes in environmental protection, as well as free resources to educate your teaching faculty, staff, and students on ways to conserve water and energy, reduce waste, and help keep our air and water clean.
Click here for more details on the Proud Partner Program.