Apply for an Environmental Award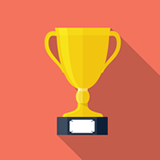 Apply for a Texas Environmental Excellence Award—the highest environmental honor in the State of Texas! These annual awards honor achievements in environmental preservation and protection. Texas citizens, communities, businesses, and organizations have the opportunity to be recognized for their environmental projects in nine diverse award categories. These categories are:
Agriculture
Civic/Community
Education
Individual
Innovative Operations/Management
Pollution Prevention
Technical/Technology
Water Conservation
Youth
What is an Environmental Project?
An environmental project is defined as something that is improving the Texas environment. Some examples of environmental projects could include:
An environmental program that conserves energy, water, and/or minimizes waste;
New technology or an innovative way of management to reduce pollution;
A person's undertaking for improving the environment;
An environmental education program.
Need ideas? Check out some of the environmental projects that have won in the past. 
Ready to Apply?
There is still time to apply! Applications are being accepted until Sept. 29, 2017. Here's what you need to do:
Read the application instructions to see what information you will need to provide in your application and to help answer any questions you may have. 
Complete the online application, or if you prefer, submit it in Word.
Submit the application on or before Sept. 29, 2017. 
Applicants will be contacted in the spring of 2018 to find out how they finished. All of the winners and finalists will be announced via email and on the Texas Environmental Excellence Awards Facebook page. Learn more about the application process. 
Make Your Application Stand Apart
Get inspired by watching the video profiles of last year's award winners. You can also request examples of winning applications by emailing awards@tceq.texas.gov.
Learn more about the Texas Environmental Excellence Awards by visiting teea.org.